Sun Tzu wrote "the enemy, for all his high ramparts and deep moat, cannot avoid engagement". Is the 720S the British supercar that will take the crown from the Italians?
There's something very special about a true supercar, where every aspect of it is truly extraordinary. From its performance, to its appearance, sound and feel. Something unquantifiable, which is why there are endless debates about the definition of what makes a car a true supercar.

Like virtually every petrolhead around, I didn't start with supercars. My first car was an old Saab 96... long before they were retro and cool. It was special to me though. I graduated to hot hatches, then various heavily modified powerful Lotus' and a Caterham Superlight R. Then my first supercar, which was a beautiful red Ferrari 348 Spider. I've owned or driven lots of electric and hybrid cars too, with the first one being the Tesla Roadster and I've been lucky enough to have driven a vast range of super and hyper cars over the years, on both road and track.

I have sold my 720S now, so as an ex-McLaren owner and now a Ferrari-only owner, I believe I can present a wholly unbiased view of the 720S and McLaren ownership experience. The reality is that of all the cars I've owned or driven there can only be one favourite from them all, and surprisingly that is no longer the 720S.

Aesthetics

Most people's first reaction is to the space-ship looks of the car...and those eye sockets!
The aero channels and design are stunning. The LMP style double-skin hollow doors take your breath away when you first open them. Overall, its design features are utterly stunning in the carbon. The much talked about, and initially criticised eye sockets look futuristic and full of detail, especially when specified in carbon fibre.
Certain McLaren paints also come alive in bright direct sunlight. Azores Orange for example appears to have a flaming effect as your viewing perspective of the car changes in direct sunlight.Photographs and even video absolutely do not do the 720S justice.

Structure

McLaren pioneered the use of carbon fibre in race cars in 1981 with the MP4/1 Formula 1 car. Like every McLaren ever made since then, the 720S has a full carbon structure, which includes the roof like the F1 and P1, unlike other previous McLarens, which only have partial carbon tubs. Ferrari by comparison continue to use bonded aluminium, and Lamborghini reserve their full carbon tub only for the Aventador. This of course makes the 720S light, and very stiff. But it also allows the 720S to have amazing vision out, thin A pillars, and glass C pillars. The seating position is perfect and very central and forward, unlike its competitors. As an example, Ferrari seats occupants closer to the doors, and further back in the car.

Its carbon structure also allows the convertible Spider version to be uncompromised, unlike most competitors. In fact the Spider is so good, I wanted one myself after McLaren Hatfield loaned me theirs for a week.

The 720S coupe has a fighter jet look and feel inside it, due to its all-around glass canopy, especially if specified with gorilla glass roof panels in the doors. It feels like it accelerates and turns like a fighter jet too.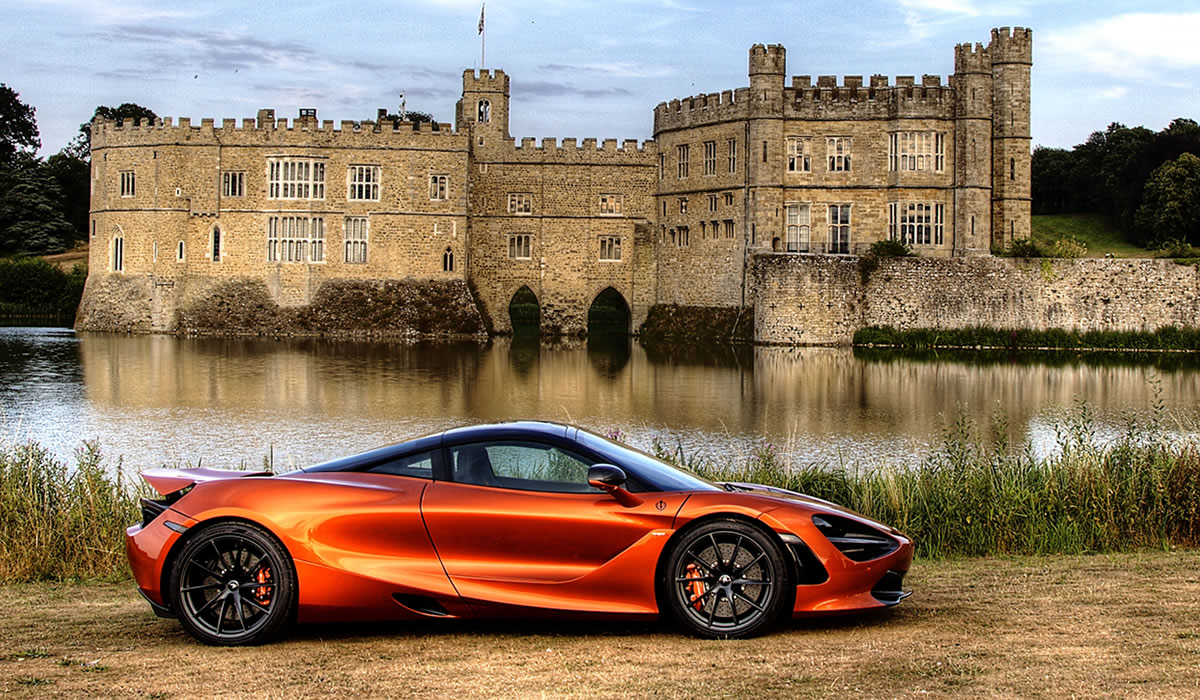 Power

The race engine derived Ricardo 4L twin turbo is claimed to produce 720PS, but numerous independent tests have found it to be significantly higher. Acceleration is utterly incredible, and unlike many supercars, the 720S just keeps pushing on and on. It is scary quick in fact, bordering on terrifying as speed increases far into triple digits and it does not let up, such that you feel you are only just hanging on to it! There is so much power in any gear that you can realistically only use 100% throttle for 2-3 seconds at most on road. It is simply that fast and powerful, combined with its very light weight and incredible traction.
The 720S is quiet inside the cabin at low RPM, yet it startsmaking lots of "interesting sounds" at higher RPM and when lifting off: turbo whistle, wastegate, and some popping in the sports exhaust. The exhaust note is somewhat subdued inside the cabin though and is definitely its weakest aspect (the Spider addresses this however). The Huracan Performante by comparison sounds absolutely glorious and better than anything else in this category.
This is by far the fastest car I had ever driven (until the Brabham BT62 track car on slicks). Not the most frightening though, as that honour remains with the Michelotto race-engined Ferrari F40, and its massive turbo lag followed by a terrifying explosion of torque.
Launch control is incredibly quick and easy to enable and use at will, when moving off. It is also brutally quick, and on road you need to lift off after a few seconds, or things get very scary, very quickly indeed...particularly for your licence. It does however have the side effect of leaving a stupidly wide grin on the drivers' face!
Braking

The carbon ceramic brakes plus huge air brake, are utterly awesome and feels like dropping an anchor in the asphalt! The car has incredible stopping power with perfect stability and control. It's an impressive sight when the air brake blocks the rear view in your mirror. Again making the 720S reminiscent of piloting a fighter jet. In my experience these are some of the best brakes in its class. The brake pedal requires firm pressure and reminds me of the feel in a non-servo old model Elise or Exige. I like that, a lot. The 720S is also perfectly set up for left foot braking, unlike so many supercars, and it is a joy to drive it this way.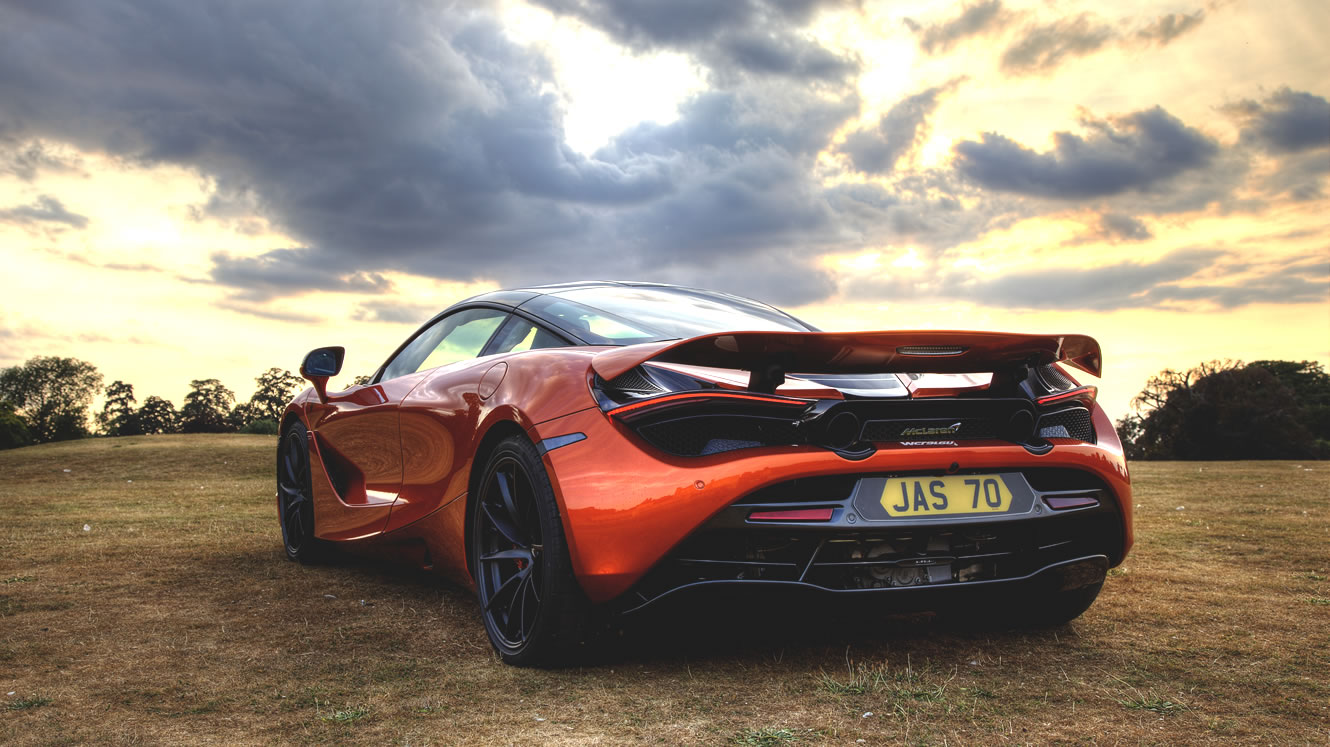 Handling & Suspension

The 720S offers precision handling and steering. It is very easy to place, and is very precise. Scalpel-like precision, rather than edgy and playful like a 458 or 488. The hydraulic steering also has great feel, unlike all its Italian competitors. Steering feels like a big S1 Exige, and is very direct and communicative. The 720S feels small to drive, yet huge, airy, bright and spacious on the inside - unlike all competitors, including Sports series McLarens.

The ride comfort is simply astonishing. In Comfort/Comfort, the 720S rides more comfortably than my i8 in Comfort mode! Yet it corners flat. However, in Sport/Sport the 720S is much firmer than my i8 in Sport mode. In Track/Track it is even firmer and much more aggressive in its responses.

Its suspension is the latest evolution of McLaren's hydraulic cross-linked system. It offers incredible suppleness, with flat handling, and astonishing traction as it keeps the tyres in contact with the road so well. I've often described it as witchcraft, as it seems to read my mind. It really is magical.

The software controlling the suspension was developed as part of a PhD project at Cambridge University, and uses predictive algorithms to set the car up (for the next predicted state) within 2 milliseconds, based on what forces, attitudinal state and inputs it is experiencing at any point in time. The AI assesses data from 12 sensors - including 4 wheel accelerometers, 2 pressure sensors per damper, and multiple body sensors, to interpret and read the road ahead. It learns from previous scenarios to "predict" (calculate) what will happen next.

The 720S has too much power for its standard PZero tyres on anything other than a pool-table smooth surface. It will break traction in 3rd on a straight, with stability systems compensating - albeit very well and unobtrusively. It is dramatically better on the optional Corsa tyres, in summer on dry roads. I opted for Corsa's on mine. It is so far ahead of the old 12C (or its updated 650S facelift model) that it feels like it's from a different manufacturer. The 12C feels unsettled at the limit, especially under braking and did not inspire confidence close to the limit. It also feels slightly "remote" on track and road. The 675LT is however more involving than any of these, including 720S, but it is of course a limited production track focused model. The 600LT is similarly very involving.

Interior

The interior is a significant improvement on all previous McLarens. It looks like it's from a different manufacturer if you compare the 720S with what came before. All switches are milled from single blocks of aluminium for example, and you can feel the quality of interior fittings.

The 4 speaker sound system is awful. The optional 12 speaker Bowers & Wilkins system is very good indeed, albeit hampered by the car's cabin acoustics with so much glass all around.
The moving dash is truly useful, and switching it to its folded track mode can be helpful when pressing on, as it eliminates unnecessary and potentially distracting information from the driver's primary display. I had expected it to be just a gimmick. It's especially useful as a night-mode, eliminating surplus light and distraction in the driver's sight-line.

Comfort, Sport, and Track settings adjust separately for handling and power-train and are user friendly, and make a very noticeable difference. The 720S inspires confidence, even in Track/Track. I have tried the variable drift control settings, but only when playing around with settings, not whilst driving it - thanks to Covid cancelling 3 track events for me in 2020.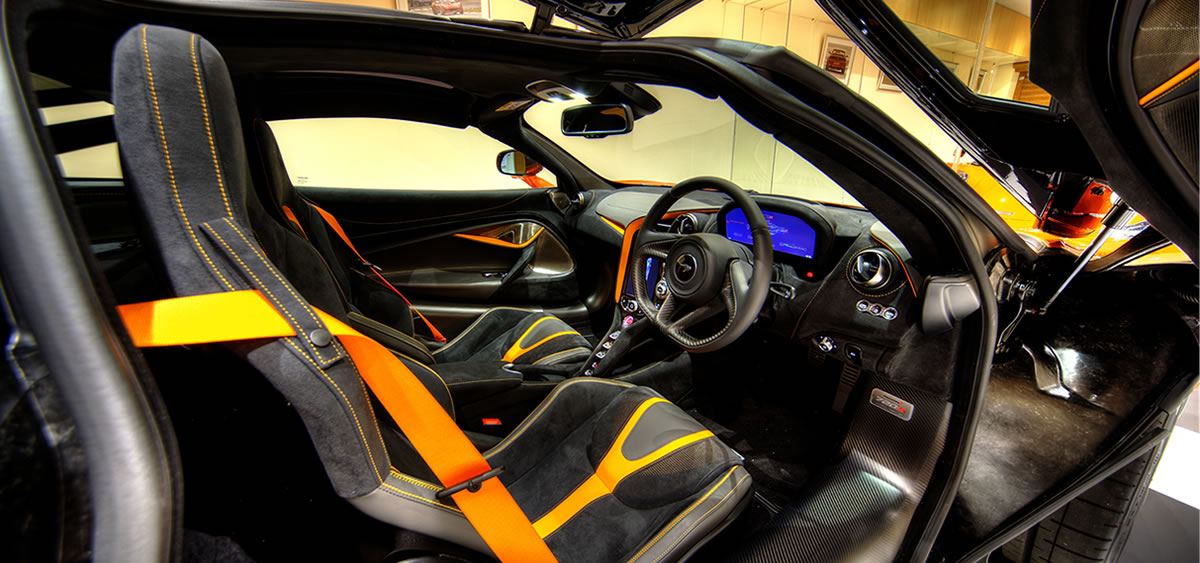 Competitors

The Huracan Performante leads the pack for its amazing engine and ease of going very quickly in poor conditions with 4WD. However, it has big negative points for vision out, its non-Lambo doors and its limited steering feel. It has some, but limited, carbon construction. The "forged carbon" used for many parts also has a kitchen worktop appearance, and is structurally weaker, and heavier than normal woven laid carbon fibre. Forged composite is however cheaper and simpler to manufacture, which is why it is used by some manufacturers (e.g. GR Yaris' roof).

The 488 wins for its badge, 4 year warranty and 7 year servicing thrown in. It has a huge negative though for still using bonded aluminium construction. It is also the slowest by quite some margin, and has already been overshadowed by the F8 Tributo. The F8 appears to be Ferrari's response to the 4 year old 720S, as it has the same nominal power output. Having driven the F8, I found it to be inferior to 720S in all significant respects.

I've owned more Ferraris than McLarens though and currently own a V12 Ferrari, so I really wanted to like it. After all, no one makes a screaming V12 engine as well as Ferrari do!
The 720S is however so far ahead of its competitors that there really is no valid comparison to make. In performance, it is comparable to hypercars.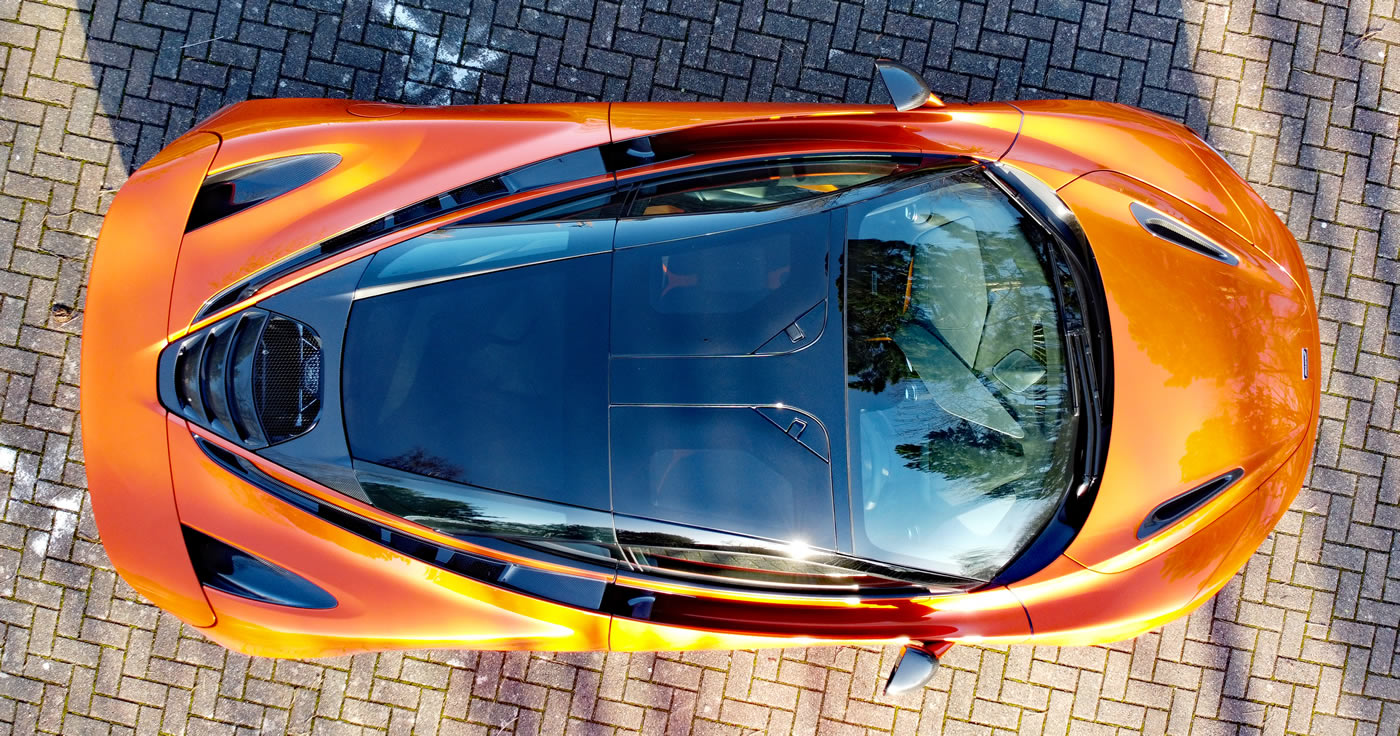 Reliability & running report

I had my 720S for nearly 3 years, and nothing ever went wrong with it aside from a broken windscreen. Not so much as a warning light, glitch, noise, or false alarm. In fact I never saw a single error code during all the time I owned it.

The car never used a single drop of oil, as far as is measurable. During both its services it was also apparent that the car had never leaked so much as a drop of any fluid. Everything was pristine. The 720S is in fact the most reliable car I have ever owned to date.

My car did however arrive with numerous misaligned panels and missing tools, indicating better quality control is required at Woking. All these were rectified under warranty in one visit to my dealer, to complete perfection. It did take a couple of weeks' work to perfect it though. McLaren transported it there and back however, and it was done when I was travelling overseas, so it did not inconvenience me in the least.
Fuel economy can drop to single digits on track. The best I've managed is 30mpg on motorway, but it is typically 15-20mpg on a normal spirited drive. Servicing has been surprisingly cheap, with the first service costing about £600. Insurance is around £550 for me, limited to 3,000 miles. The second service was around £1,100.

Last but not least is that I have been very happy with my dealer (Hatfield), as they provided perfect customer service. McLaren HQ in Woking however have taken things to another level. I have been extremely impressed with their customer service, attitude, and the exceptionally warm welcome afforded to me and my family every time I have visited Woking, or their numerous events. It is no exaggeration to say that they treat you like family. It would be impossible to overstate how much they have impressed me.

Conclusion

The 720S does indeed take the crown from the Italians, and with ease. It offers Hypercar performance for Supercar money. To drive, it is the ultimate evolution of the non-hybrid all-round supercar. A true stone-cold modern classic and Supercar King.
So why is such an impressive supercar no longer my favourite car of all time? For that, you will need to read ahead about the astonishing machine it lost its crown to.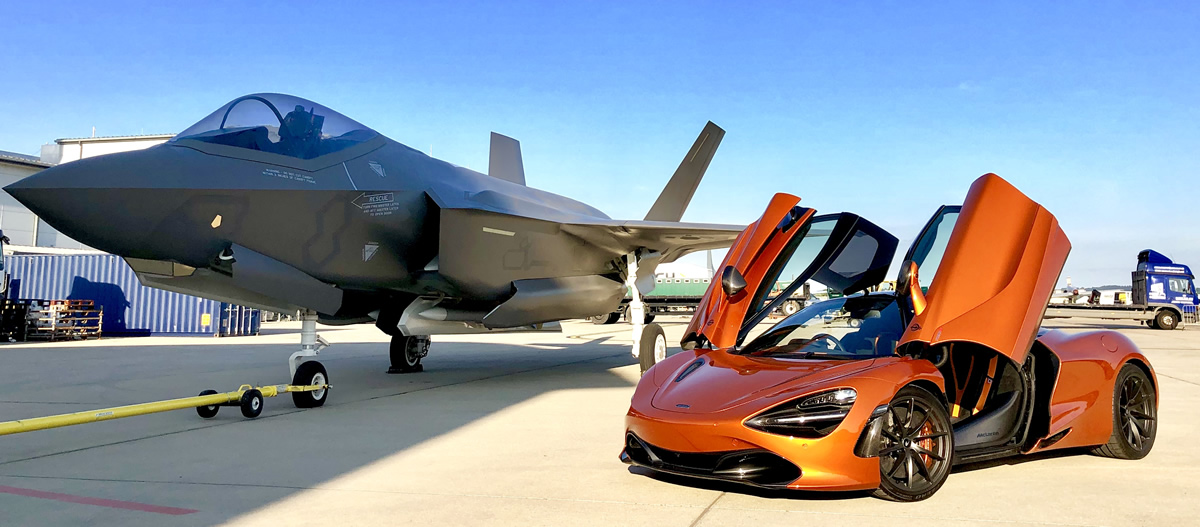 Words & photos by Jas Hayre